This New Homes in Myrtle Beach site is focused solely on providing a simplified means to all of the new home communities in Myrtle Beach, SC. This web site is independently managed to serve and support development of the Myrtle Beach community and is a unique Myrtle Beach new home resource as all Myrtle Beach new home communities are intended to be presented without the prejudice or reliance of community or builder advertising. Input to improving the quality of this community resource presenting new construction in Myrtle Beach will always be welcome and appreciated.

Myrtle Beach New Home Community By Pulte Homes

5211 Double Eagle Way, Myrtle Beach, SC, 29582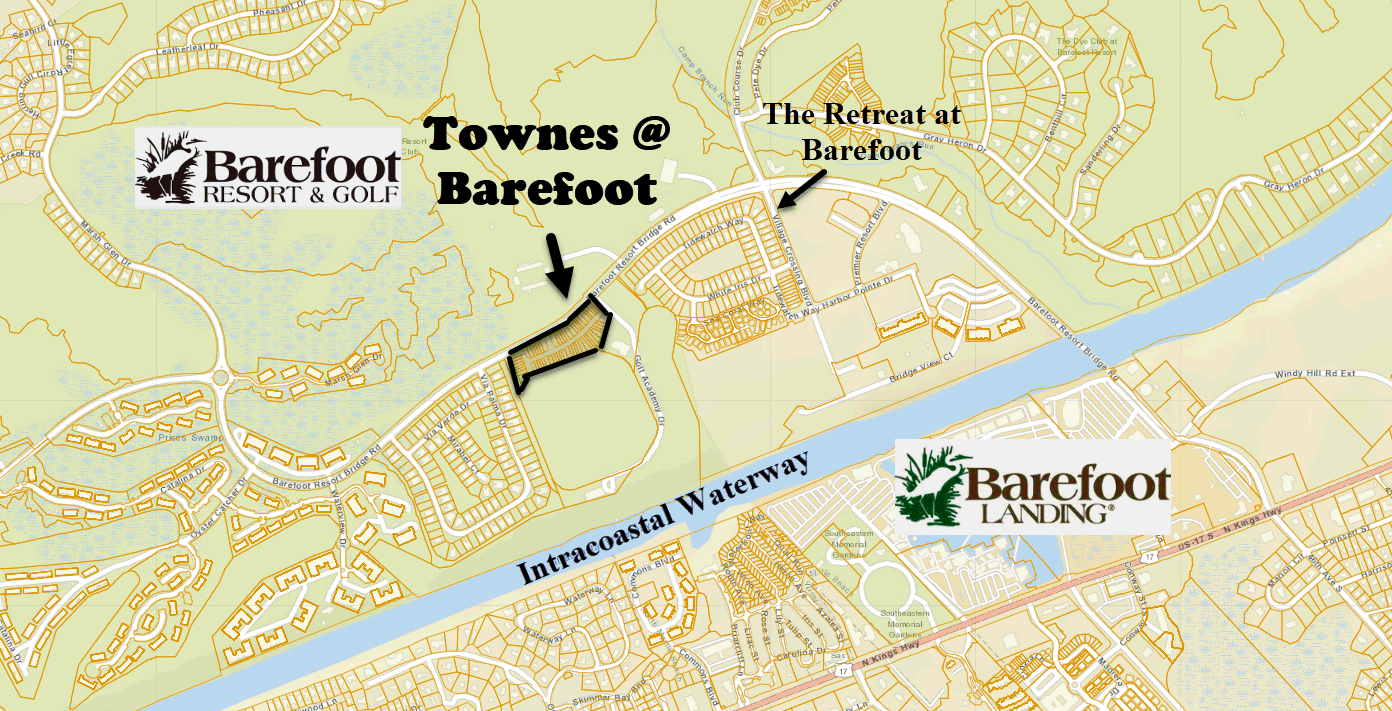 Townes at Barefoot
Pulte
Community Map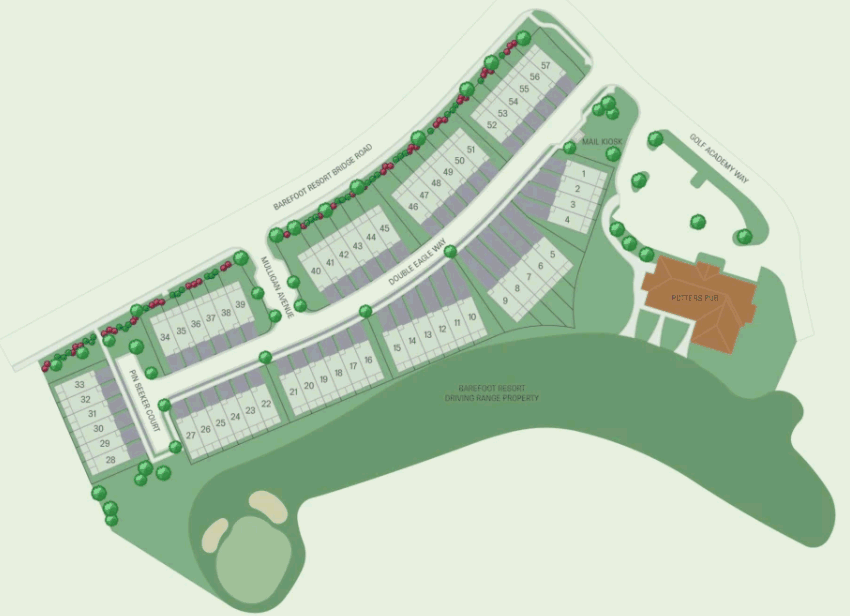 Prices (estimate only) Starting from : 445,000
Summary of this Myrtle Beach Area New Home Community:
Townes at Barefoot is a new home community in Myrtle Beach. The exciting new home community, Townes at Barefoot, just recently started development in the Barefoot Resort Master-Planned Community in North Myrtle Beach! You'll love living just minutes from the beach, attractions, shopping, dining and entertainment. Enjoy Barefoot Resort amenities including access to four golf courses, a large salt water pool, a marina and access to the new Beachfront Cabana.
Existing Homes for Sale in this Myrtle Beach Area New Home Community:
Townes at Barefoot is a new home community in Myrtle beach that has recently started development. As a result, there may be some spec homes available for sale.
Existing homes for sale in this Myrtle Beach new home community:
Townes at Barefoot Homes for Sale
(843) 796-2332
The builder of this Myrtle Beach new home community, Pulte, is also invested in other Myrtle Beach area new home communities. Below you will find other new home communities in Myrtle Beach which this builder is developing.
Community
Starting Price
Area
Address
Subdivision Status
Pulte Homes
Arcadia
$330,000
Forestbrook
Forestbrook Road
Under Construction
Berkshire Forest
$362,000
Carolina Forest
1201 Tweed Court
Under Construction
Berkshire Forest-Amherst
$650,000
Carolina Forest
Brentford Pl & Baltimore Dr
Under Construction
Crescent Cove
$385,000
Myrtle Beach
Socastee Blvd
Under Construction
SayeBrook East
$400,000
Surfside
Palmetto Point Blvd
Under Construction
SayeBrook West
$390,990
Surfside
1135 Milford Way
Under Construction
Townes at Barefoot
$445,000
Myrtle Beach
5211 Double Eagle Way
Under Construction


The Myrtle Beach community is rapidly growing and the new construction opportunities in Myrtle Beach are ever-changing. A significant amount of time is dedicated to ensuring that the content on this site is comprehensive and accurate. The efforts of our sponsor are greatly appreciated.