This New Homes in Myrtle Beach site is focused solely on providing a simplified means to all of the new home communities in Myrtle Beach, SC. This web site is independently managed to serve and support development of the Myrtle Beach community and is a unique Myrtle Beach new home resource as all Myrtle Beach new home communities are intended to be presented without the prejudice or reliance of community or builder advertising. Input to improving the quality of this community resource presenting new construction in Myrtle Beach will always be welcome and appreciated.

Myrtle Beach New Home Community By Beazer

809 Reagan Court, Surfside, SC, 29575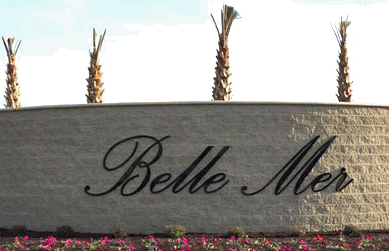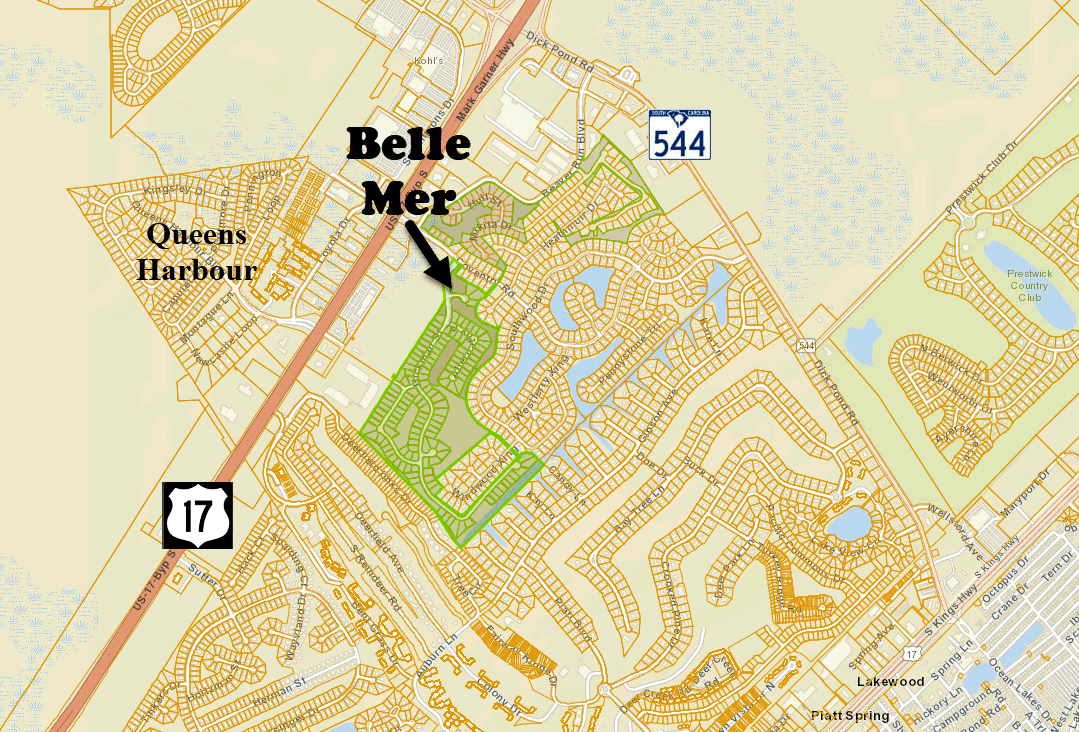 Prices (estimate only) Starting from : 360,000
Summary of this Myrtle Beach Area New Home Community:
Belle Mer is a new home community in Surfside. There are 224 single family homes approved for development in this new Surfside community and Beazer is in the final phase of development. Belle Mer is a lifestyle rich enclave of single-family homes situated 2.7 miles from beach access. Residents enjoy nearby shopping and dining and are minutes from The Market Common District. The home builder in this Surfside new home community is Beazer. Beazer is committed to building new communities in the Myrtle Beach area with local projects including Bella Vita, Harborview, Sunset Landing community development. As of November 2023, 201 single family units have been developed and sold and an additional 23 single family homes remain to be developed and sold in Belle Mer.
Existing Homes for Sale in this Myrtle Beach Area New Home Community:
Belle Mer a relatively mature Surfside new home community. As a result, there are also existing homes and builder spec homes in Belle Mer that are for sale.

Existing homes for sale in this Surfside new home community:
Belle Mer Homes for Sale
(843) 796-2332
The builder of this Myrtle Beach new home community, Beazer, is also invested in other Myrtle Beach area new home communities. Below you will find other new home communities in Myrtle Beach which this builder is developing.
Community
Starting Price
Area
Address
Subdivision Status
Beazer
Bella Vita
$360,000
Carolina Forest
2505 Brescia Street
Under Construction
Bella Vita Gardens
$290,000
Carolina Forest
801 San Marco Court
Under Construction
Belle Mer
$360,000
Surfside
809 Reagan Court
Under Construction
Harborview
$420,000
Carolina Forest
1067 Safe Haven Drive
Under Construction
Sunset Landing
$320,000
Little River
580 Kapalua Loop
Under Construction
Surfside Plantation
$367,000
Surfside
209 Angel Wing Drive
Development Completed 2023
Villagio at Bella Vita
$345,000
Carolina Forest
2505 Brescia Street
Under Construction


The Myrtle Beach community is rapidly growing and the new construction opportunities in Myrtle Beach are ever-changing. A significant amount of time is dedicated to ensuring that the content on this site is comprehensive and accurate. The efforts of our sponsor are greatly appreciated.