This New Homes in Myrtle Beach site is focused solely on providing a simplified means to all of the new home communities in Myrtle Beach, SC. This web site is independently managed to serve and support development of the Myrtle Beach community and is a unique Myrtle Beach new home resource as all Myrtle Beach new home communities are intended to be presented without the prejudice or reliance of community or builder advertising. Input to improving the quality of this community resource presenting new construction in Myrtle Beach will always be welcome and appreciated.

Myrtle Beach New Home Community By Chatham Village

Postal Way, Myrtle Beach, SC, 29579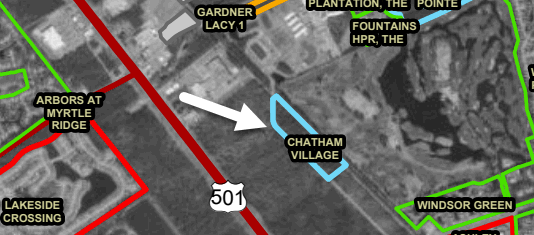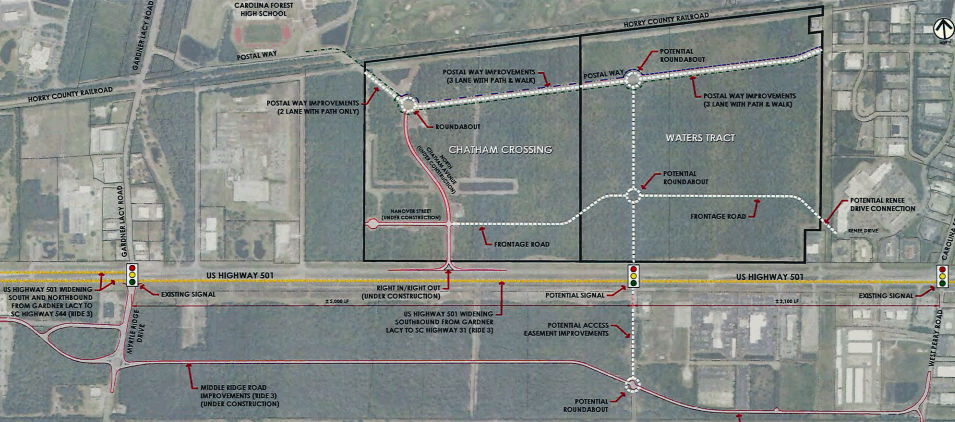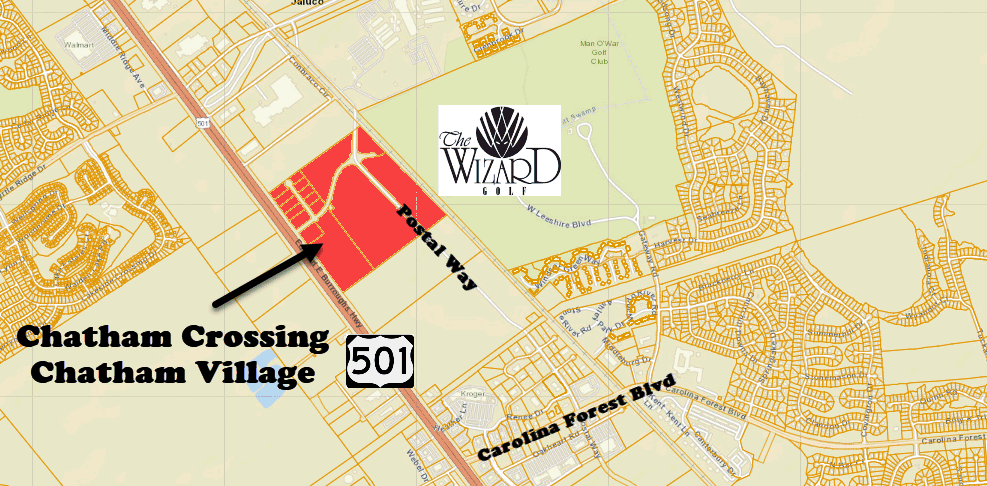 Prices (estimate only) Starting from :
Summary of this Myrtle Beach Area New Home Community:
Nest Communities will be developing a new home community in Carolina Forest directly off of Postal Way. Chatham Village is the name of this Carolina Forest new home community. Horry County government has approved the construction of 154 condominium units. There is some planned road construction that will impact this community. Part of the Ride III Horry County road construction project calls for adding turn lanes from Carolina Forest Boulevard onto Postal Way and making signal improvements at that intersection. A new two lane road will also be built to connect Postal Way with Waccamaw Pines Drive behind Tanger Outlets. Additional Postal Way enhancements will be made on the other side of Carolina Forest Boulevard up to Renee Drive, though Postal Way itself will not be widened as part of this project. This community will be located near highway 501 and highway 31 and is in close proximity to the Carolina Forest High School. As a side note, there were also 10 single family units approved for development - no construction on these has started.
Existing Homes for Sale in this Myrtle Beach Area New Home Community:
This Carolina Forest New Home Community has not yet begun development as of August 2023. As a result, Chatham Village does not currently have any existing homes for resale.

(843) 796-2332 Planned Future Subdivisions in the Myrtle Beach Area

Chatham Village one of several new future subdivisions planned for the Myrtle Beach area. See below for a more complete list of the future subdivisions planned for the Myrtle Beach area.

NOTE: The estimated planned units above are f

or information purposes only

and there is no guarantee on the accuracy of this data.

See Horry County Planning and Zoning for current data.


The Myrtle Beach community is rapidly growing and the new construction opportunities in Myrtle Beach are ever-changing. A significant amount of time is dedicated to ensuring that the content on this site is comprehensive and accurate. The efforts of our sponsor are greatly appreciated.