This New Homes in Myrtle Beach site is focused solely on providing a simplified means to all of the new home communities in Myrtle Beach, SC. This web site is independently managed to serve and support development of the Myrtle Beach community and is a unique Myrtle Beach new home resource as all Myrtle Beach new home communities are intended to be presented without the prejudice or reliance of community or builder advertising. Input to improving the quality of this community resource presenting new construction in Myrtle Beach will always be welcome and appreciated.

Myrtle Beach New Home Community By Ameri Built Homes

Pond Road, Longs, SC, 29569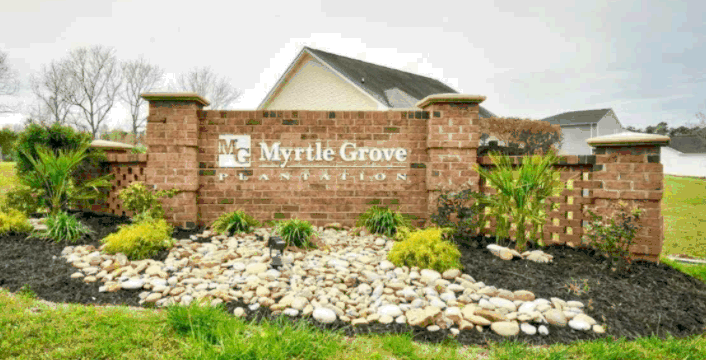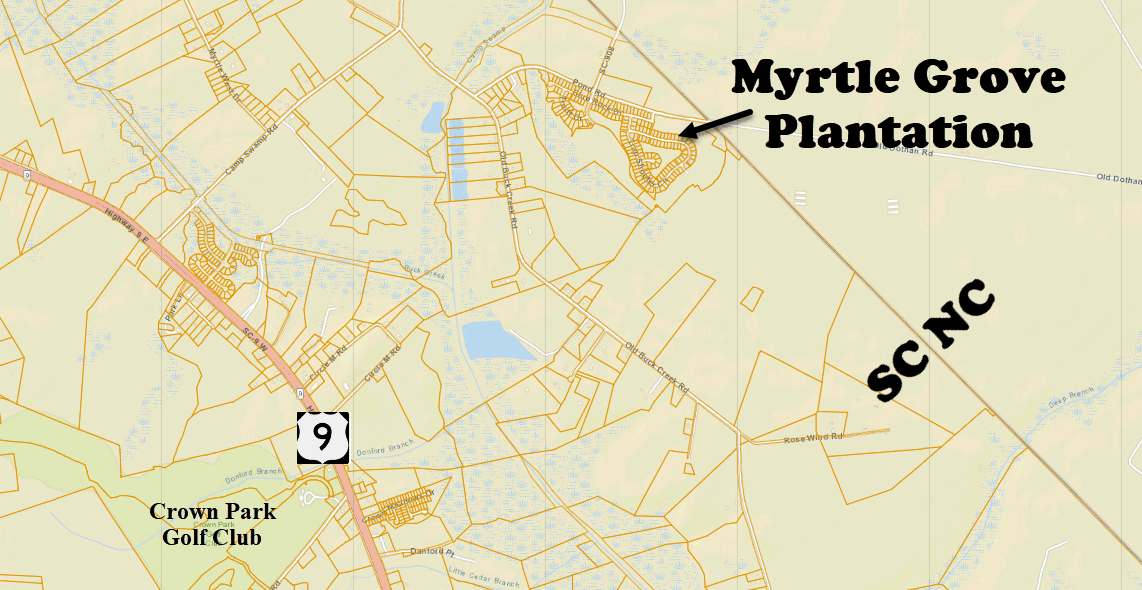 Prices (estimate only) Starting from : 270,000
Summary of this Myrtle Beach Area New Home Community:
Myrtle Grove Plantation is a new home community in Longs. As of August 2023, 163 single family units have been completed and sold with an additional 221 single family units approved for development. Also as of August 2023, 350 multi family units have been approved for development. None of the multi family units have been completed as of August 2023. Myrtle Grove Plantation is minutes from the North Carolina state border, Hwy 57 and Hwy 9 which will lead you to Hwy 31 and give you great access to the Grand Strand from North Myrtle Beach down to Murrells Inlet. Ameri Built Homes is one of several builders that are participating in the devlopment within this Longs new home community.
Existing Homes for Sale in this Myrtle Beach Area New Home Community:
Myrtle Grove Plantation is a relatively new Longs new home community. As a result, there may also be some existing or builder spec homes in Myrtle Grove Plantation that are for sale.
Existing homes for sale in this Longs new home community:
Myrtle Grove Plantation Homes for Sale
(843) 796-2332
The builder of this Myrtle Beach new home community, Great Southern Homes, is also invested in other Myrtle Beach area new home communities. Below you will find other new home communities in Myrtle Beach which this builder is developing.
Community
Starting Price
Area
Address
Subdivision Status
Great Southern Homes
Avery Woods
$314,900
Longs
West Shore Drive
Under Construction
Beach Gardens
$296,900
Conway
Palmetto Sand Loop
Under Construction
Elmhurst
$260,000
Conway
4100 Danby Lane
Under Construction
Grissett Landing
$285,900
Conway
107 Grissett Lake Drive
Under Construction
Kingston Bluff
$290,000
Longs
100 Kingston Bluff Drive
Development Completed 2022
Liberty Estates
$257,900
Loris
Hardee Avenue
Under Construction
Oak Hollow
$296,900
Longs
115 Crabapple Drive
Under Construction
Timber Ridge
$280,000
Longs
315 Red Maple Loop
Development Completed 2022
Wild Wing Plantation
$387,900
Conway
1905 Wood Stork Drive
Under Construction


The Myrtle Beach community is rapidly growing and the new construction opportunities in Myrtle Beach are ever-changing. A significant amount of time is dedicated to ensuring that the content on this site is comprehensive and accurate. The efforts of our sponsor are greatly appreciated.