This New Homes in Myrtle Beach site is focused solely on providing a simplified means to all of the new home communities in Myrtle Beach, SC. This web site is independently managed to serve and support development of the Myrtle Beach community and is a unique Myrtle Beach new home resource as all Myrtle Beach new home communities are intended to be presented without the prejudice or reliance of community or builder advertising. Input to improving the quality of this community resource presenting new construction in Myrtle Beach will always be welcome and appreciated.

Myrtle Beach New Home Community By D. R. Horton

3505 Bells Lake Circle, Longs, SC, 29568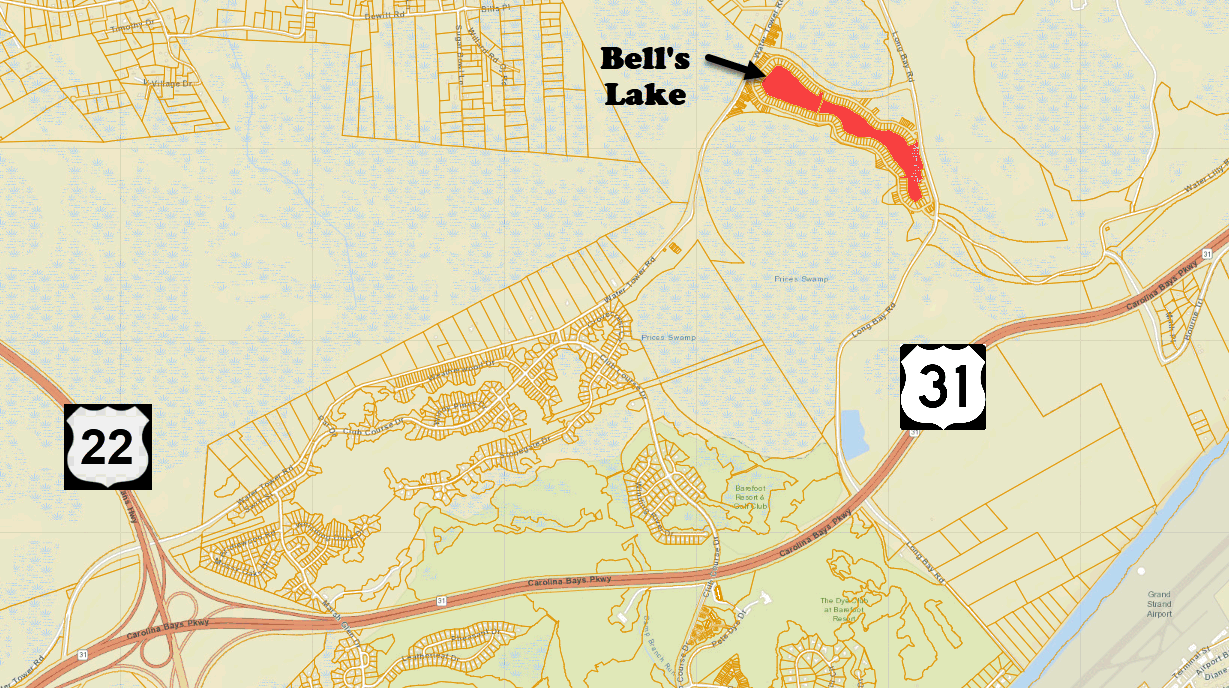 Prices (estimate only) Starting from : 264,000
Summary of this Myrtle Beach Area New Home Community:
Bells Lake is a new home community in Longs. This is one of several new home communities in the Myrtle Beach area being developed by D. R. Horton. This North Myrtle Beach new home community is located just off of the Water Tower Road exit on Highway 31 - which is the exit right before Highway 22. Discover new home in Bell's Lake located in Longs, SC! This brand-new community features natural gas and homesites with expansive pond views. Conveniently located off Water Tower Rd. with easy access to Highway 31, Highway 22, and Highway 90 along with the shopping, dining, and entertainment of Barefoot Landing. A variety of one-story and two-story single-family homes are available as well as townhomes.
Existing Homes for Sale in this Myrtle Beach Area New Home Community:
Bells Lake is a relatively mature Longs new home community. As a result, there are also existing homes in Bells Lake that are for sale.
Existing homes for sale in this Longs new home community:
Bells Lake Homes for Sale
(843) 796-2332
The builder of this Myrtle Beach new home community, D. R. Horton, is also invested in other Myrtle Beach area new home communities. Below you will find other new home communities in Myrtle Beach which this builder is developing.
Community
Starting Price
Area
Address
D. R. Horton
57th Place
$280,000
Longs
Toanki Lane
Bells Lake
$264,000
Longs
3505 Bells Lake Circle
Brighton Lakes
$445,000
Carolina Forest
Water Grass Court
Brittmore Park
$298,000
Myrtle Beach
105 Brittmore Park Place
Buckeye Forest
$301,000
Conway
Chavis Road
Farm at Timberlake
$347,000
Myrtle Beach
4901 Oat Fields Drive
Harvest Ridge
$238,000
Conway
232 Harvest Ridge Way
Heather Glen
$298,000
Little River
692 Wallace Drive
Hidden Brooke
$381,000
Little River
300 Flowering Br Ave
Island Green
$297,000
Myrtle Beach
109 Kelsey Court
Jordanville Farms
$235,000
Aynor
136 Country Grove Way
Kingston Bay
$395,000
Conway
Riverboat Way
Lochaven
$302,000
Conway
609 Conquine Bay Drive
Meadows of 707
$307,000
Myrtle Beach
500 Meadowgrass Drive
Oak Estates East
$280,000
Myrtle Beach
905 Greenside Drive
Olde Mill
$266,000
Conway
115 Caveson Way
Oyster Bluff
$301,000
Myrtle Beach
124 Shucking Street
Pelican Bay Lakes
$336,000
Longs
509 Pier Court
Pine Forest
$254,000
Conway
583 Shatfsbury Lane
Reserve at Long Bay
$269,000
Longs
135 Golden Bear Circle
Retreat at Ocean Commons
$425,000
Surfside
101 Ocean Commons Drive
Ridgefield
$304,000
Conway
1019 Ridgeford Drive
Rivers Edge
$401,000
Conway
Rivers Edge Drive
Sago Plantation
$435,000
Carolina Forest
Legends Dr and Sago Palm Dr
Summit at Meridian
$327,000
Myrtle Beach
2488 Polaris Path
Tallwood Lakes
$229,000
Longs
111 Cassina Drive
The Enclave at 67th
$383,000
Myrtle Beach
871 67th North
The Forest at Black Bear
$265,000
Longs
205 Summer Duck Place
The Grove at Village Oaks
Carolina Forest
815 Green Garden Way


The Myrtle Beach community is rapidly growing and the new construction opportunities in Myrtle Beach are ever-changing. A significant amount of time is dedicated to ensuring that the content on this site is comprehensive and accurate. The efforts of our sponsor are greatly appreciated.